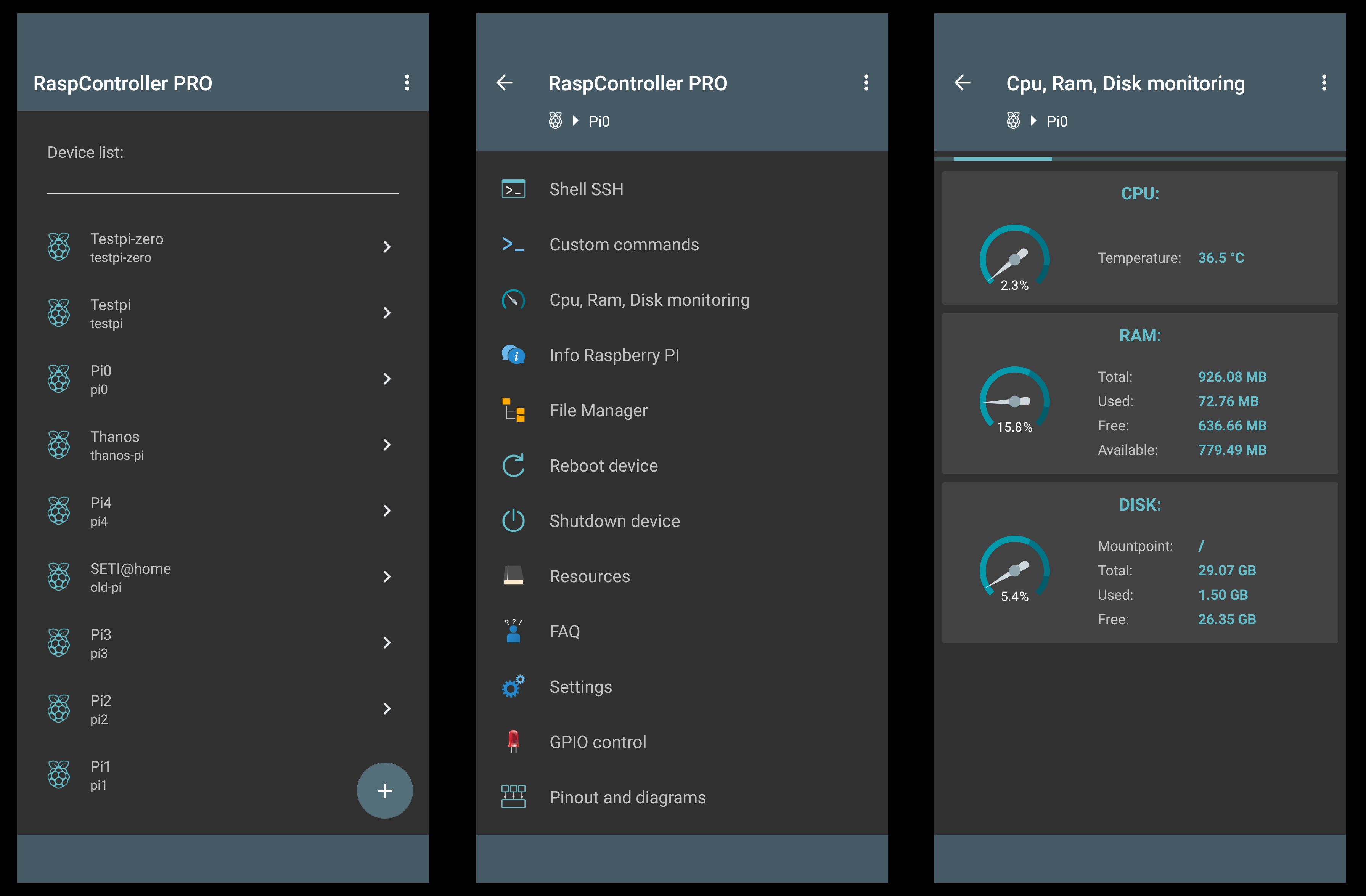 RaspController is one of the many tools that I use for managing Pi Lab.
My Favorite Features:
File manager
Shell SSH
Cpu, Ram, Disk monitoring
Info Raspberry PI
Shutdown
Reboot
I really find it useful for monitoring Pi Lab when I am away from home. I can check temperatures, system load, and even SSH into each device.
If you have a Raspberry Pi and want to manage it remotely from your phone I highly recommend RaspController.
Note: For remote access the Raspberry Pi(s) will need to be accessible either via port forwarding or by having a VPN setup on your network.
The RaspController PRO Key is only $2.99 and is totally worth it to support the development of this fantastic app!
---

Posted on